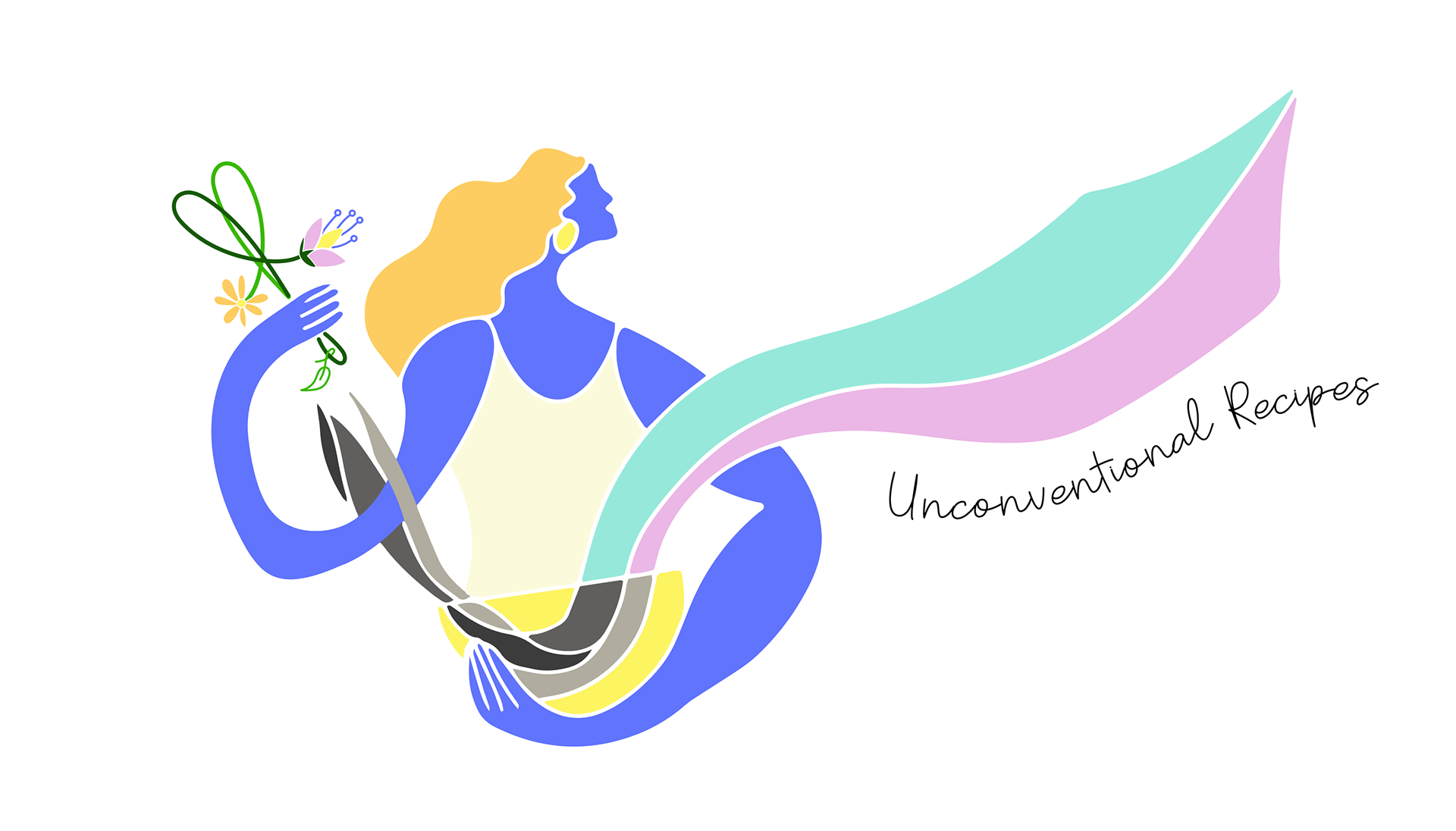 Writer, meditation and yoga instructor Laura Fraser offers her unconventional insights and tips for single parenting through her new website and You Tube Channel -
Unconventional Recipes.
Blog posts, articles and youtube videos form the main content of her work to help single mothers and their children through good times and the bad.
The brand was to be fun, vibrant, maximalist and wanted to communicate the negative thoughts and energies coming through the mind, and the positive good energies coming out, which is symbolised in this logo through the mixing bowl.
Floral illustration work not by myself; Client had this previously created and wanted it used within the website for the next few months. 
Custom illustrative element for the website & an updated book cover for her book sold on Amazon to match the new branding & colours.